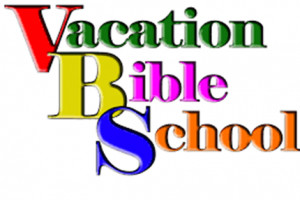 Vacation Bible School (V.B.S) is a ministry outreach that our Parish provides to educate children about God during the summer. The purpose is to incorporate themed activities that entertain kids with the chance to learn about God.
Church membership is not required to participate. V.B.S. lasts about five weekdays in the summer. Children attend around three to four hours each day.
Our Parish Vacation Bible School would be not possible without the help of volunteers. Teachers are members of the Parish staff as well as Parish members volunteering their time. Many of the volunteers helping out with V.B.S. are parents too.
If you would like to join our Parish V.B.S. Team or would like to receive more information regarding Vacation Bible School at St. Gianna, please call Christy Wimberg, Director of Religious Education, at 609-646-5611.