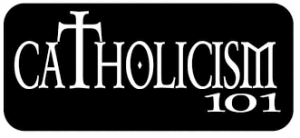 Understanding the Basics of our Faith
Welcome to Catholicism 101!!
Our class will help you to become a better Catholic and learn to understand and defend your Faith through an Orthodox, conversational study of the Catechesis and Church history. Each class is independent and is open to Catholics and non-Catholics of every level of Faith and knowledge.
Classes are held on Mondays in the Parish Hall from 7:00 to 8:30PM.
For more information please call Nancy Orlando at 609-926-5595