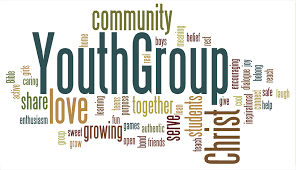 Our youth are a vital part of Parish life. Our Youth Ministry program is designed to support and nurture the growth and development of our young people in various areas.
The Mission of our Youth Ministry program is to empower youth to:
Develop a meaningful relationship with Jesus Christ
Foster responsible participation into the life work and mission the Catholic Faith community
Integrate Catholic values and apply Catholic Faith to daily life
Participate in the Sacraments and develop a personal spirituality and prayer life
Work for justice and defend human dignity and serve those in need.
Overcome prejudices and develop respect for differences
Become healers, reconcilers and peacemakers
Develop a positive self-image and grow in life skills
These goals will be accomplished through activities and programs in these five areas:
Worship and Prayer
Faith Formation
Leadership Development
Outreach and Service
Recreation
All those in 7th – 12th Grade are welcomed to join the Youth Group of our Parish. No registration is required. We meet regularly on the 2nd and 4th Sunday of the month in the Parish Hall, between the months of September and June.
One of our modes of communication is through e-mail & the Parish bulletin. If you are interested in participating or if you are interested in becoming involved in the Ministry, please contact  Jeff & Jeanette Young, Youth Group Coordinators, (609)653-4803 or stgiannayouthgroup@comcast.net