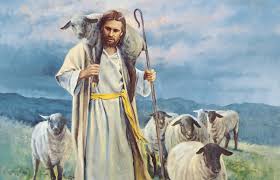 Catechesis of the Good Shepherd
         The Catechesis of the Good Shepherd is a Montessori-based approach to the religious formation of children, rooted in Sacred Scripture, liturgy, and respect for the child's rich relationship with God.  Central to CGS is the atrium, a room containing beautiful materials that focus the child's attention on key scripture passages or liturgical moments.  Children are helped to receive and respond to the loving call of Jesus the good Shepherd who calls them by name, has loved them first and desires a deep relationship with them.  An environment is provided that meets the physical, emotional and spiritual needs of children.
How can you help?
           All of the materials in the Atrium are created and prepared by the parish community.  If you have any artistic talent —woodworking, sculpting, painting, arts and crafts, sewing—your help will be appreciated.
Regarding Registration
To register your children for the upcoming Catechesis of the Good Shepherd program please contact Vici (609) 646-0806 or Christy (609) 484-0249.